Reiki Courses at Radisson Blu Edwardian Kenilworth Hotel
Our Reiki courses take place at the minimalist, clutter-free and elegant Radisson Blu Edwardian Kenilworth Hotel, 97 Great Russell Street, London WC1B 3LB, in the heart of London's West End (
click here to book online
). The hotel share our philosophy of nourishing the mind body and soul and this is reflected in the decor, ambience and the attitudes of the hotel staff. The hotel feels like an oasis of tranquillity in amongst the bustle of London life.
"Characterful, cultured and calm, the four star Radisson Blu Edwardian Kenilworth is warmly inviting and quietly stylish in the heart of bookish Bloomsbury. Light floods the airy lobby and laid-back Scoff & Banter bar through elegant arched windows, and a striking original art collection adds real individuality.

Service is unfailingly friendly, and the Great Russell Street location means you're equally well-placed here for the City, the West End of London or Eurostar's St Pancras terminal."
Our Reiki courses are held in Private Room 14, a calming retreat from the hustle and bustle of the busy city of London. The space is cool and intimate with a relaxed vibe.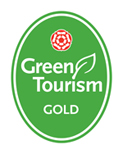 Radisson Blu Edwardian Kenilworth Hotel is also part of the Green Tourism Business Scheme, which provides businesses with awards based on the high standards set by Green Tourism. The Radisson Kenilworth Hotel has achieved a Gold Award. Click
here
for more information on Responsible Business at Radisson Edwardian hotels.
Our next Reiki course at Radisson Blu Edwardian Kenilworth Hotel is on Saturday 10th March/Sunday 11th March 2018
Click here to book your Reiki course
"The Usui Reiki Therapy is something no one before has discovered and bears comparison with no other treatment in the world......

.....Reiki The Miraculous Medicine of All Diseases"

The Founder of Reiki, Usui Mikao
Dedicated To Excellence In Reiki